June Charity 2013
E3 Project
Thank you to everyone who donated to the E3 Project!  We donated a bag of soccer balls and $1,108 to this great organization.  We also want to thank our guest trivia hosts, Carolina RailHawk players Julius James, Brian Ackley, and Ciaran O'Brien.  Congratulations to Jerry and Nancy Canterbury for winning the New Balance shoes courtesy of Fleet Feet Raleigh.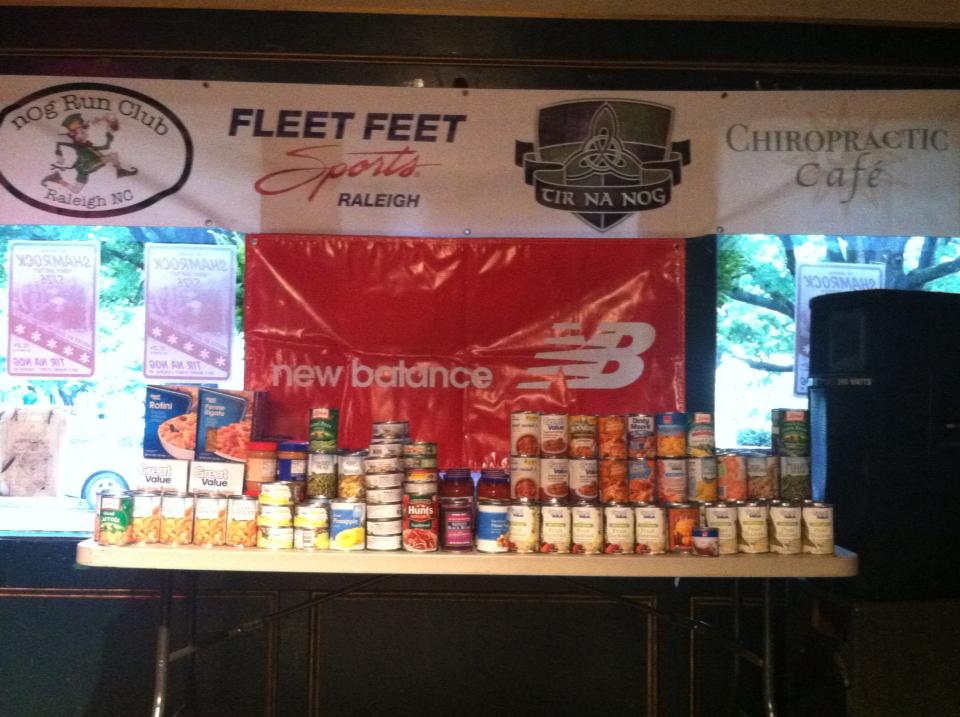 May Charity 2013
Women's Center of Wake County
Thanks to every one who donated to the Women's Center of Wake County. We were also able to donate a lot of food and $1105 to this great charity.