Operation Wake County Holiday Cheer
Our favorite event of the year, Operation Wake County Holiday Cheer, is here!
Beginning in 2011, Operation Wake County Holiday Cheer is a project the nOg Run Club fundraises for all year long, sponsoring hundreds of children each holiday season to deliver presents to all. To date we have sponsored a total of 828 local children and over $11,000 worth of toys paid off on layaway!
This year we will be sponsoring 138 children and have a goal of paying off $5,000 worth of toys on layaway.
In normal years, proceeds from the St. Paddy's 4 Miler, World's Largest Flip Flop 1K, Oktoberfest 4 Miler, merchandise sales and donations help fund Operation Wake County Holiday Cheer.  Due to COVID, our fundraising from races has been significantly diminished. If you would like to make a tax deductible donation to help us sponsor children, please click here.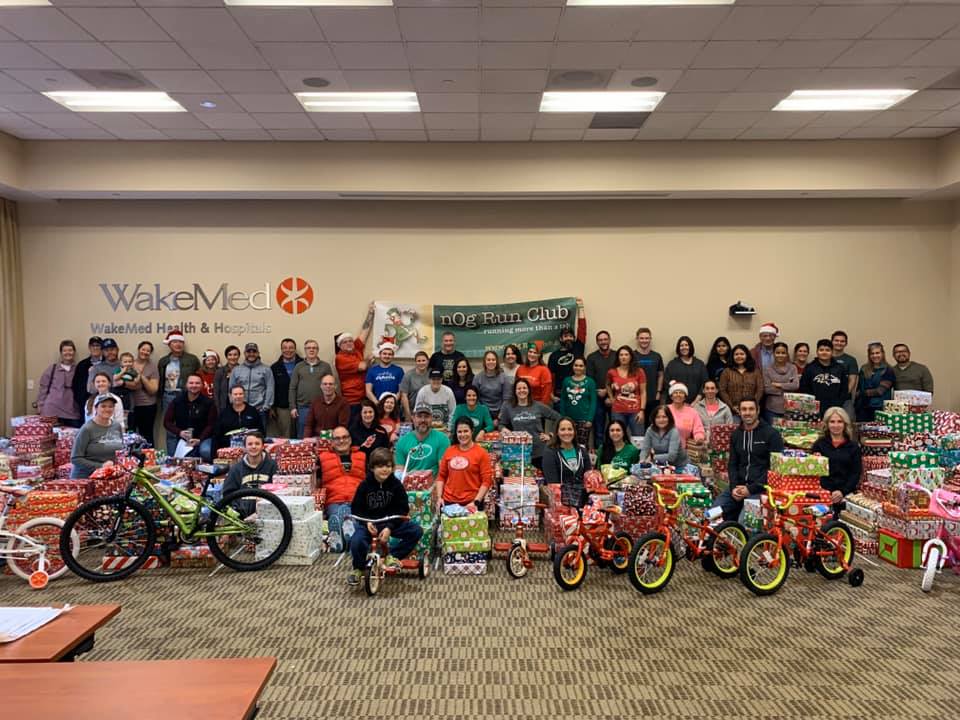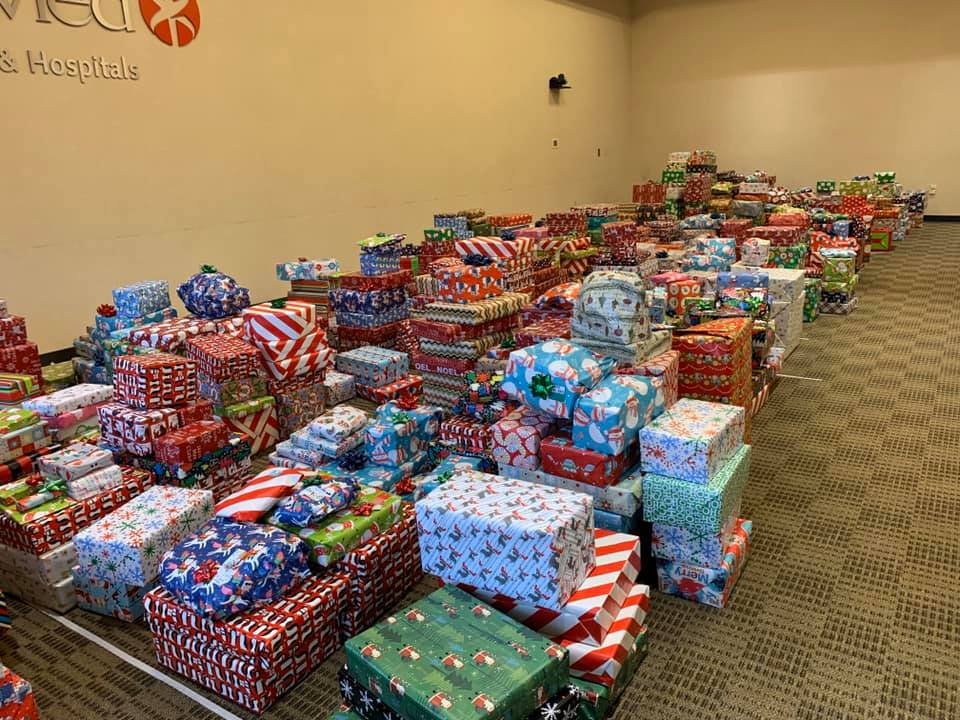 Corporate Donors
A special thank you to our corporate donors for their support!  If your business would like to support Operation Wake County Holiday Cheer, please send us an email with your logo to info@nOgRunClub.com  and tax deductible donations can be made here.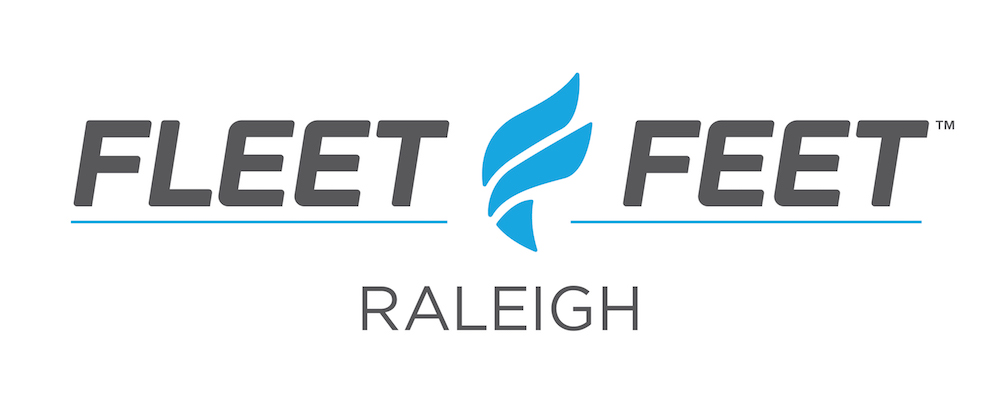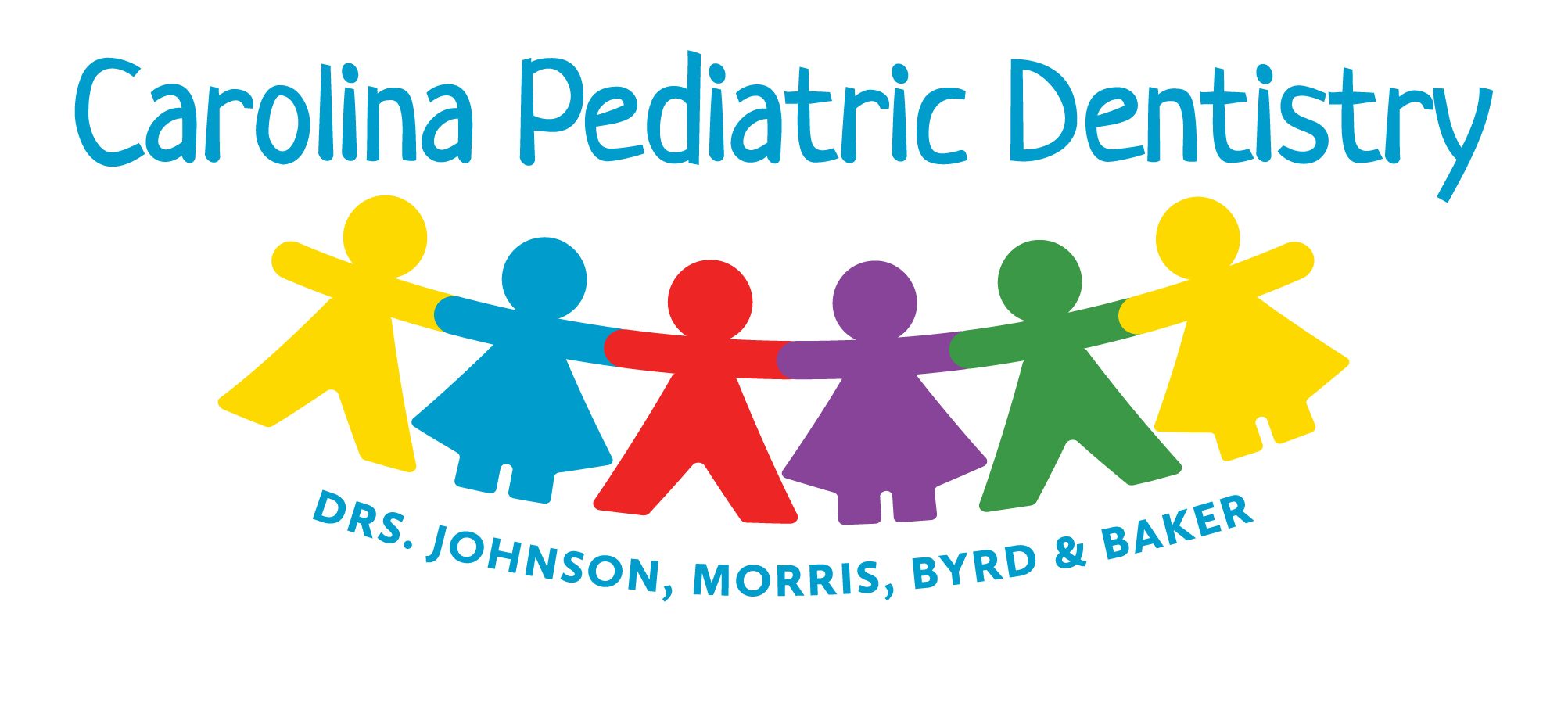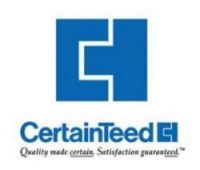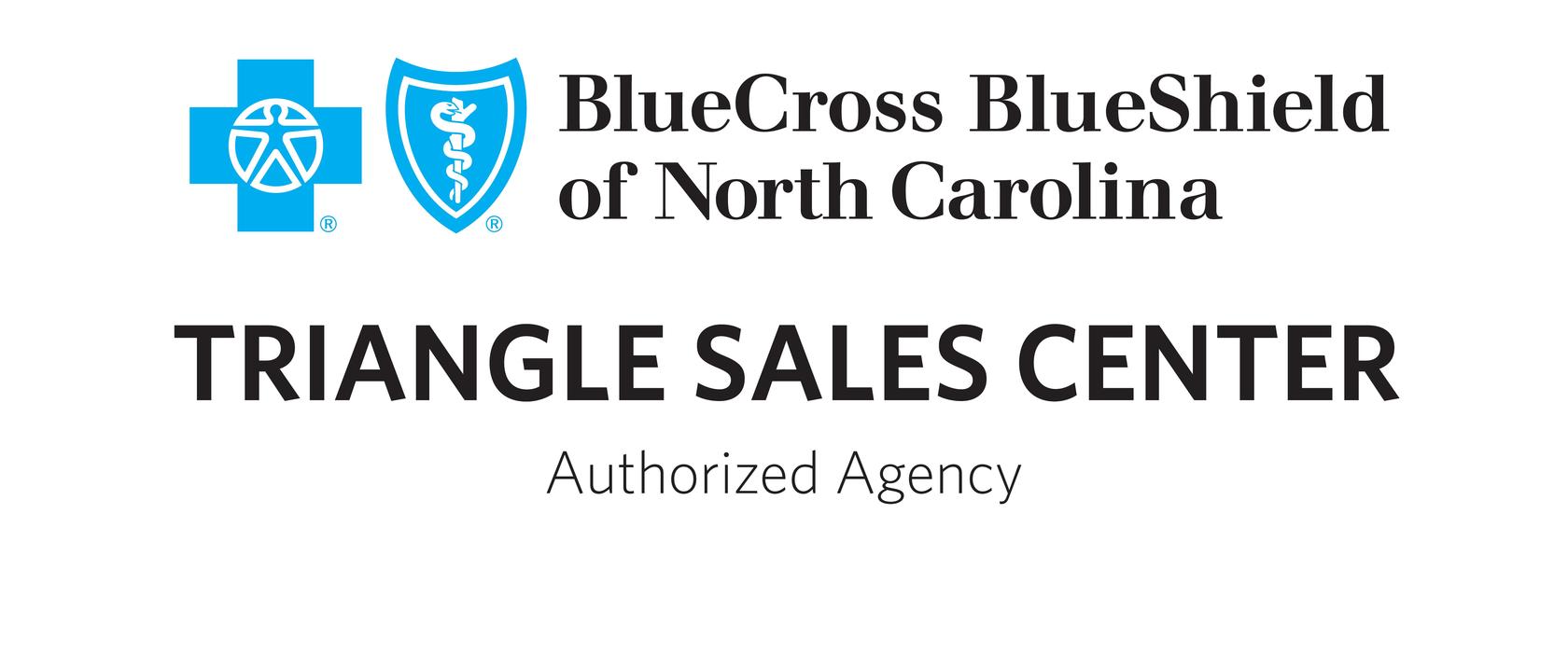 Saturday, Nov. 7th, 7am – Old Navy Shopping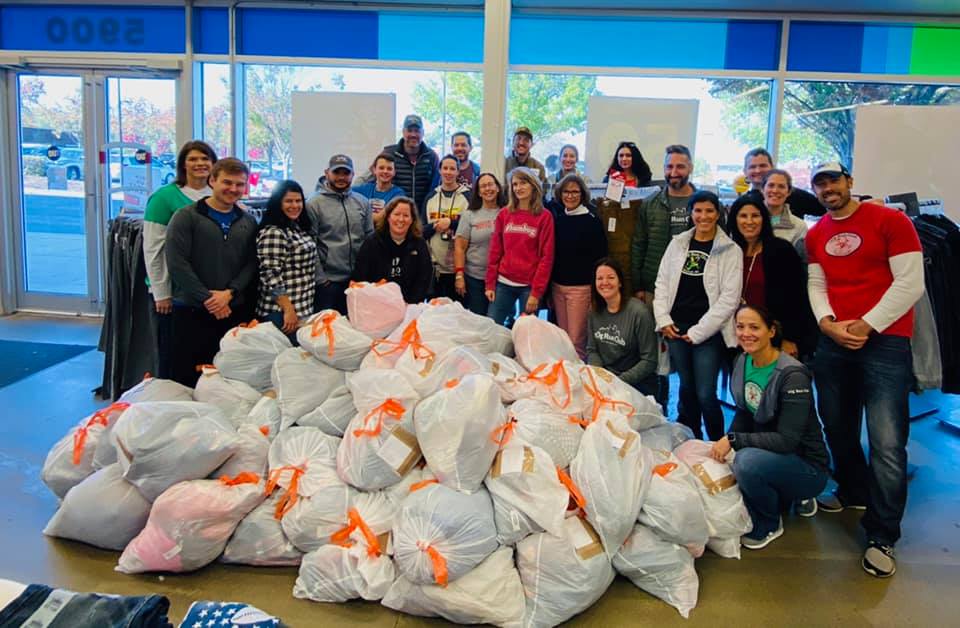 We will be purchasing all the clothes for the children we will sponsor this year. Please remember to wear your mask inside Old Navy.
Old Navy Poyner Place (Behind Triangle Town Center)- Sign Up Here
Saturday, Dec. 12th, 8am – Wrapping & Delivery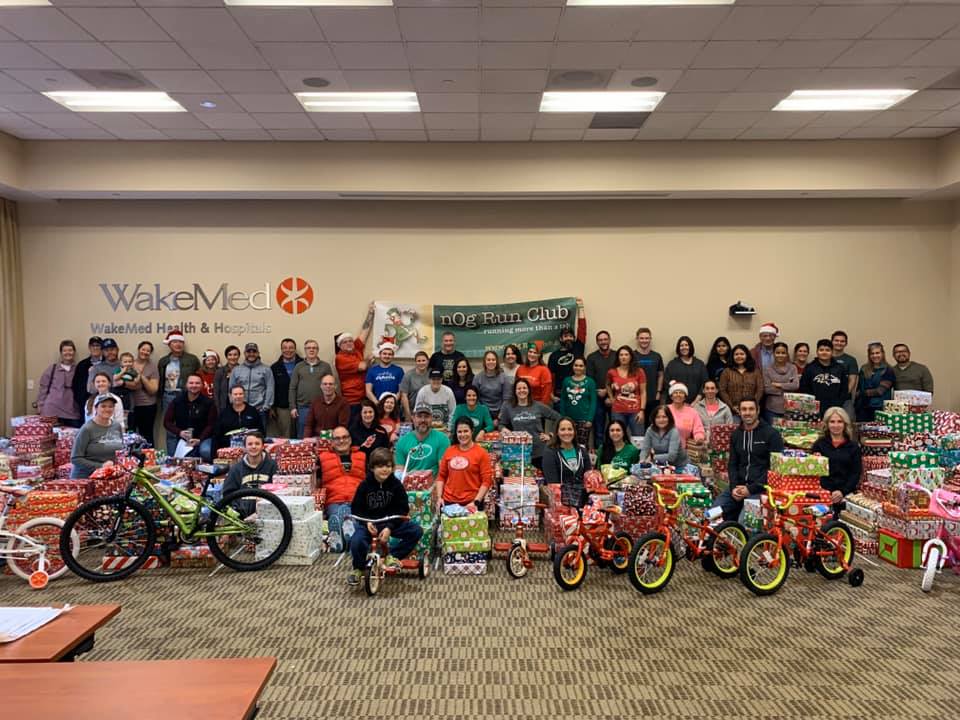 Join the nOg Run Club to wrap and deliver the gifts for the children we are sponsoring through the Wake County Holiday Cheer program. As soon as all the presents are wrapped, we will take a group photo and then start delivering.
This year we will be wrapping at the Claude T Bowers Building, 1636 Gold Star Dr., Raleigh (in the NC National Guard complex off Reedy Creek Rd).  The tables will be spread 6ft apart and remember to wear your mask.
Sign up here to help us wrap and deliver presents.
Raffle:
Check back soon for more info on our raffle to raise money to sponsor children for the holidays!
9 Years • 828 Local Children Sponsored • Over $12,000 Toys Paid Off