St. Paddy's 4 Miler
St. Paddy's 4 Miler

March 23rd, 2019
Raleigh Beer Garden, Glenwood Ave.
The nOg Run Club invites you to join us for the 11th annual running of the St. Paddy's 4 Miler!  Don you best kilt for an morning of running and fun in downtown Raleigh.  After the run, celebrate behind the Raleigh Beer Garden with live Irish music, food, and the first beer is free (for runners 21+ of course)!
All 4 miler finishers will receive a finishers medal, Bond Brothers beer, and polyblend shirt!
The nOg Run Club is made up of an all volunteer board and 100% of the race proceeds will be donated to local charities.  Please click here to see the list of charities we support.
**Female shirts run SMALL and are fitted!  If you do not want a fitted shirt, please order unisex.
***STROLLERS ARE ALLOWED BUT MUST START IN THE VERY BACK FOR THE SAFETY OF THE OTHER RUNNERS***
4 Miler- 10:30am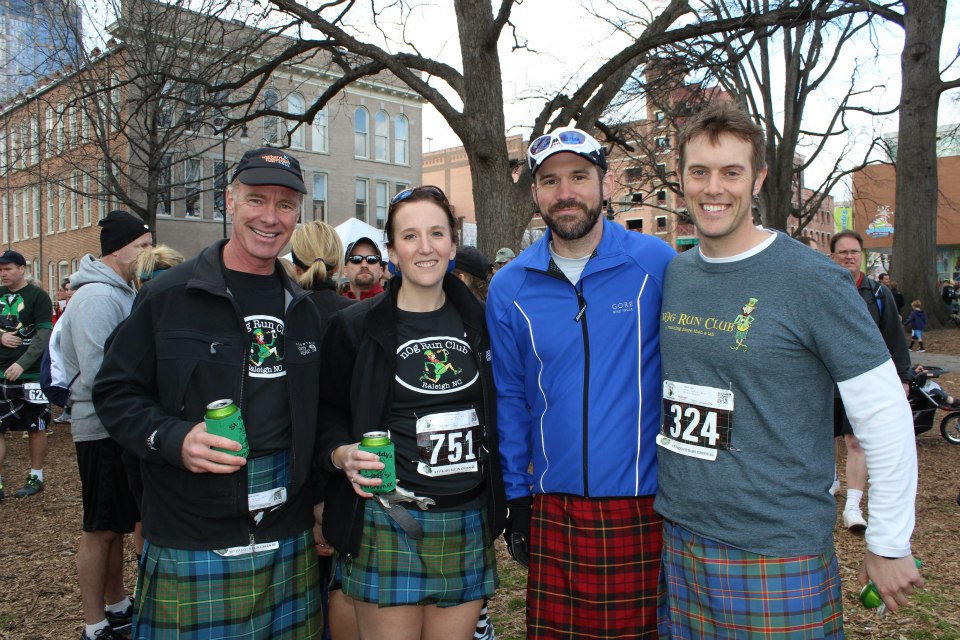 All registered runners will receive a gender specific shirt, Bond Brothers beer, and finishers medal.
Until 1/7/2019     
Individual: $30.00
1/9/2019 –  02/11/2019
Individual: $35.00
02/12/2019 –  03/20/2019
Individual: $40.00
03/21/2019 – 03/23/2019 (Packet pickup and Race Morning)
Individual: $45.00
Virtual Runner

Individual: $25.00 (You must pickup your shirt/medal at Thursday/Friday packet pickup)
Individual:  $5.00 (Postage to mail shirt/medal)
St. Paddy's 4 Miler Course

Kid's Run- 10:45am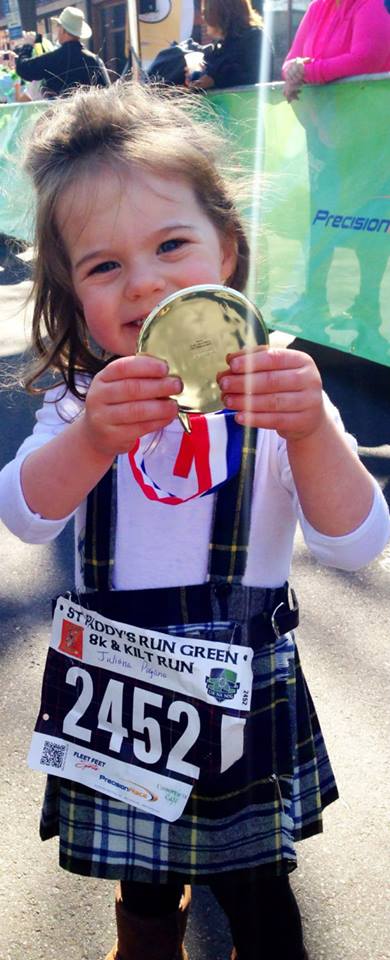 We will have a FREE 2 block kid's run at 10:45!  All children will receive a medals after crossing the finish line.
Along with the live music, this is a perfect way to keep your little ones entertained during the 8K.
Kilted Shenanigan After Party
Come enjoy live music from the Wake & District Pipe Band!
Awards will be given to the fastest male and female in a kilt as well as the Best Irish costume.
Stay tuned for more info on our after party!
Packet Pickup
– Thursday, March 21st 4 p.m. – 7 p.m. at Fleet Feet Raleigh, Ridgewood Shopping Center, 3532 Wade Ave, Raleigh, NC 27607
– Friday, March 22nd, 4 p.m. – 7:15 p.m. at Raleigh Beer Garden, 614 Glenwood Ave., Raleigh, NC 27609
– Saturday, March 23rd, 9 a.m. – 10:15 a.m. at Raleigh Beer Garden, 614 Glenwood Ave., Raleigh, NC 27609
Sponsors
Thank you to all of our sponsors:  Celito.net, Chiropractic Cafe,  Fleet Feet Raleigh, Precision Race, Weedman, Earth Fare.  Without your support, the St. Paddy's 4 Miler would not be possible!
Affiliated Charities

The nOg Run Club, a 501(c)3 charity organization, is dedicated to promoting charity and charitable awareness among runners and walkers of all abilities in the Triangle. Please see the "Charity" page for more information on how the run club gives back to the community.
The MS Society's vision is a world free of MS. Their mission is to mobilize people and resources to drive research for a cure and to address the challenges of everyone affected by MS.