The nOg Run Club, creators of the fairly epic St. Paddy's 4 Miler and World's Largest Flip Flop 1K, invite you to join us for the eighth running of the Oktoberfest 4 Miler. Don your best lederhosen and dirndl  for a day of running and friendly fun in downtown Raleigh.
Registration & Race Details
Pricing:
Until 04/01/2019 – $27
04/02/2019 – 08/5/2019 – $30
08/6/2019 – 09/9/2019 – $35
09/10/2019 – 10/9/2019 – $40
After 10/10/2019 – $45
Race Details:
Each participant will receive a polyblend shirt (not guaranteed after 10/1/19), Bond Brothers beer (age 21+), finishers medal, and an after party chock full of good music and great times!
Race starts at 10:30am
Strollers are allowed in the race but we ask you to start towards the back
Dogs are NOT allowed to participate due to liability insurance
Not a runner but want to help? General donations are accepted
Pricing:
Until October 12th – $27.00
Virtual Runner Details:
Run the 4 miler when and where it fits your schedule! If you can't make it on race day but don't want to miss out on our awesome shirt, medal, and supporting our charities, register as a virtual runner. Please note, if you plan to run on October 12th and register as a virtual runner, you must pay the registration difference at Thursday or Friday packet pickup to upgrade your registration.
All runners must be wearing a race bib on race day.
Race Swag & After Party
Every registered runner will receive a poly blend race shirt, finishers, medal, and Bond Brothers beer (21+).  This is not your every day race, we will have  music and Octoberfest themed games at the after party.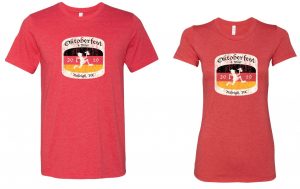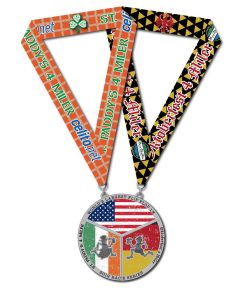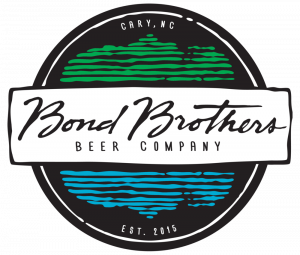 Kids Fun Run
Free entertainment for the children! Along with the live music, this is a perfect way to keep your little ones entertained during the 4 Miler.
The 150 meter kids run will start at 10:45am with all children receiving a medal after crossing the finish line.
Additional Details
Strollers are allowed but you must start in the back for the safety of all the runners.
Due to our liability insurance, dogs are NOT allowed on the course.
The city of Raleigh requires participants to keep at least a 16 minute mile pace.  If you fall behind this pace, the police may ask you to walk/run on the sidewalk to reopen roads.
Sorry, refunds or defers will not be issued. 100% of the proceeds from the Oktoberfest 4 Miler will be donated to charity.